Equipment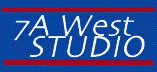 NEW ADDITIONS!!
Our newest purchases are for the control room and our hard disc system. We recently added a pair of AMAZING vintage Focusrite pre's to our arsenal. These are two channels of 85115 pre's from an old board. They sound ridiculously warm and full., Some of Sir Rupert's finest work!
Along with the pre's we've added some new mikes to plug into them! We picked up a matched pair of AT4050 large diaphragm condensers. We also added one of the holy grails, the Neumann Tube 147. This mike sounds amazing!!
We've also done quite a bit of upgrading to our hard disc system! WE've upgraded to Digital Performer 3. We vcan now open up and save to and from pro tools. We added some pretty cool softsynths to the mix including Reason, the B4 organ synth (which is an incredible program of vintage hammonds) and Dynamo, a rack of samplers, sounds and FX. Very cool, easy to use, and completely integrated into the DP system!
Make sure to check out our "What's New" pages to see a complete list of our new gear and up to the minute news!
We also have a ton of interesting percussion on hand including agogo bells, tamborines, tablas, talking drums, concert wind chimes, vibra slaps, hand made drums, rain sticks, triangles, woodblocks, penny whistles, slide whistles, and even a Chinese Sheng! Check us out!
We occassionally offer used gear for sale when we upgrade. Our gear is always in excellent shape, is meticulously maintained, and is very reasonably priced. If you'd like to know what we have available, please make sure to visit our Online Store or join our mailing list for first dibs on gear coming up for sale! We list much of our gear on Ebay, but if you're on our list, you get first shot at it often for below what we ask as our reserve. JOIN OUR LIST TODAY!
---