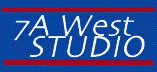 Welcome to Our Online Store!
We Offer Top Quality Gear For Great Prices
Thanks for checking out our online store. This is where we first offer our excess gear when we upgrade, before we list it on EBAY!
Congratulations to Steve Hurd of Floyds Knobs, IN! He just purchased our "MINT" Analog Mackie Board, the optional meter bridge and the stand (a $1000 additional value) for the amazing price of $2500! We're sure he'll take care of our "baby"......

FOR SALE THIS MONTH!

We are offering an amazing value on a great piece of vintage audio! We're selling our DBX900 Modular rack system. It consists of the DBX900 powered rack filled with (3) DBX 903 compressors, a DBX 904 noise gate, a DBX 907 stereo noise gate, (2) Aphex 9001 exciters and a stereo Dynafex Noise Reduction system (perfect for those analog mixdowns!) We've recemtly purchased a pair of vintage DBX 165VU stereo compressors so we need to make room in our rack! Our loss is your gain (well it's not really a loss, we've been jonesin' for the 165's for a loooong time!)

PRICE: $800 for the entire unit!

These cards are no longer being manufactured. When they were available (and they still are for more than the original price when you can find them!) they were in the $4-500 price range PER CARD! New this piece of gear sold for well over $4500!
If you are interested, contact us via email at: mike@7awest.com. We accept money orders, personal checks (with time to clear) or you can send us money via PAYPAL
We have expanded our 7A West Artist pages to include mp3 files , bio info and better information on where to pick up our clients discs online and off!
We'd love your feedback! Drop us an email and tell us how were doing. We welcome your questions, suggestions and comments. Email to: mike@7awest.com
---