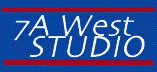 ZEN BASTARDS LIVE!
We are psyched to announce that the Zen Bastards residency at the SkyBar has been extended indefinately! The response has been great to our live shows. Audiences have been steadily growing and coming to check out the Bastards! As a result, the fine folks at The SkyBar in Somerville have declared Monday Nights to be FREE Bastard Night!
Every Monday Night the Zen Bastards will perform 2 sets of eclectic musical journeys beginning at 9:30 p.m. Admission is FREE! That's right, come down to the best little niteclub in Somerville and check out the Bastards FOR FREE! The Zen Bastards play live jazz improv excursions. Reminiscent of the great Mile Davis experiments in the early 70's that produced Bitches Brew, with a generous nod to Weather Report, Ornette Coleman, Primetime, Late Trane and Albert Ayler, The Bastards incorporate elements of free jazz, electronica, hip hop, funk, rock and fusion to create a totally modern and unique sound!
The usual night consists of two sets, the first performed by the core group consisting of:
Mike Caglianone on tenor, soprano, baritone, and electric alto saxophones, and saxello
Jim Luchesse on drums and percussion
Scott Vercoe on "baby" Rhodes and effects pedals
and Brian Verocchi on electric bass.
The second set is a special blend of the core group and various special musical guests. Past Guests have included Adam Oh (Neon Grandma) on trumpet, harp and words, Kemp Harris (Neon Grandma) on vocals, Lydia Harrell (Hyptonic) on vocals, Jenny Hill (Burning Spear, Big Apple Circus) on tenor sax, and a host of other unique and bizarre happenings from poets, to tablas and everything in between.....
Don't miss another Monday, every week is a new adventure in Somerville!
The SkyBar is located at 518 Somerville Avenue in Somerville, MA. Show starts every Monday at 9:30 p.m. and goes until ?????....Admission is always FREE!!
COMING SOON......debut studio release from the Zen Bastards!
---